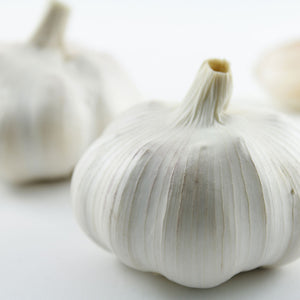 The Portguese Azores, a porcelain, is now our biggest and plumpest bulb. With a taste similar to our Music variety, people choose the Azores for its size. Cloves wrappers are white with 4-10 cloves per bulb. Ready for pick-up early to early to mid august.
Storability: Up to 6 months
Large bulbs only guaranteed: $3.50/bulb
Minimum Order 25 bulbs. For smaller quantities please visit our farmers market locations starting mid-august.